Thanksgiving is NEXT WEEK! Did that sneak up on anyone else like it did me?
Every day of the year is a great time to let people know how thankful you are for them, but Thanksgiving sometimes serves as the reminder I need to let people know how appreciated they are.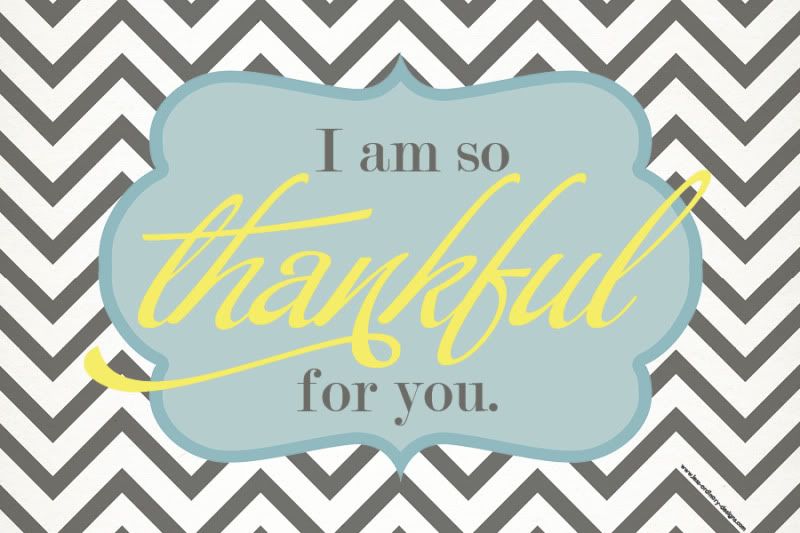 I created this little freebie for you to print off and give to the people in your life who need to know how much you love them. Write a note on the back, or just stick it in someone's mailbox anonymously.
Click
here
to download the 4 x 6 high resolution .jpg file.